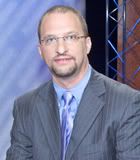 Steven Greenhut of the Pacific Research Institute joined the Libertarian Party of California in 2008. From an email yesterday by LPCA Chair Kevin Takenaga:

The Forum Press is pleased to announce the 1st Southern California Book Signing Event for Steven Greenhut, author of
PLUNDER! How Public Employee Unions are Raiding Treasuries Controlling our Lives and Bankrupting the Nation
. The event will be filmed by CSPAN. Steven Greenhut was on the OC Register Editorial Board for eleven years. He is now Director of The Pacific Research Institute Journalism Center in Sacramento
"Greenhut has performed a great service for ordinary citizens and taxpayers with Plunder! With clarity and a compelling writing style, he reveals how public employees have, indeed, become 'America's Protected Class.'"—Jon Coupal, President, Howard Jarvis Taxpayers Association
Thursday, December 10, 2009
6:00 PM
Barnes and Noble
791 S. Main Street
Orange, CA 92821
714-871-7148
Public Affairs / Trade paperback / November 2009
ISBN: 978-0-9842752-0-5/ USA $18.95
For more information please contact:
James C. Riordan
Project Manager
The Forum Press
3100 W. Warner Ave.
Suite 7
Santa Ana, CA 92704
Tel: 714-545-3114
Fax: 714-545-3164
www.TheForumPress.com
Learn more here:
http://www.meetup.com/lpcalif/calendar/12044600/